CityPal
Opportunity details
Type
Franchise

Cash Required

The cash required is the amount of cash you have available or that you can access without referring to a traditional loan (family loans, stock, retirement plans, etc).

3500 €

Total Investment

The total investment is the total expected spending amount to start their business. This includes the franchise fee and other spending fees such as real estate, staffing, and supplies.

4000
Native Country

Available Locations

The available locations for franchising are the territories or regions the franchisor is looking to develop.
| | |
| --- | --- |
| Total Units (Worldwide) | 3 |
| Year Founded | 2016 |
CityPal
Your local tourist guidance to additional side money or starting off your own business!
Fantastic opportunity for local people who are familiar and in love with the city they're living in with some experience in advertising.
Are you very passionate, communicative and outgoing? Do you know each and every corner of your city and are you more than happy to share and recommend places with the best service to tourists and visitors? Besides that, do you already have some experience in advertising, either digital or print media?
If you found yourself in any of this description. Hello! This could be the perfect job for you.
CityPal is the perfect platform where local people help present the best of their city to tourists through CityPal printed maps, website and mobile application.
CityPal is also providing information such as where to eat, have a nice cup of tea or a coffee, which restaurants should they visit, where the best nightclubs and bars are, which events to attend and also offer other services which may come in handy on the way (car repair, dentist, hairdressing, etc.).
Today's guests are looking for authenticity and more people seem to be less interested in the professional recommendations of tourist workers.
People tend to listen to local people who already live in that city and know by lived experience where the best places are. This is where you step into the scene because you are the local who has the knowledge and experience of your city and you will be more than happy to share your authentic experience with them.
FRANCHISEE SUPPORT:
education and sale assistance
education in business leading
legal aid and contracts/materials
design services and creation of a city/region map
translation assistance if required
updates on www.citypal.me and mobile application
The investment will be already covered in the first season. 
Expected investment return is already from the first printed map of your city/region!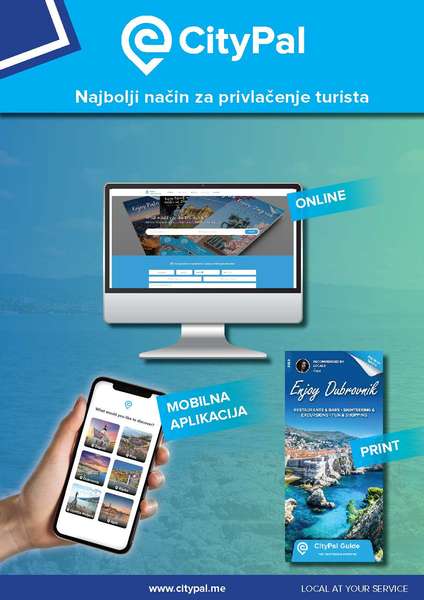 BASIC SYSTEM REQUIREMENTS:
Conditions are that the license for the city/region you are interested in has not been sold, and those who have experience in selling ads or are business travelers in the horeca sector and they already know  multiple restaurant and bar owners.
REQUIREMENTS FOR CANDIDATES:
strong motivation to start your own business
previous experience in advertising
love for your city and region where you live
strong customer service skills
a professional and personable manner
initial capital required